When it comes to choosing the perfect golf cart, one is often spoilt for choice given the plethora of brands available in the market. Each brand boasts unique features, price points, and popularity. Lake Livingston Golf Cars, located in the heart of Texas, presents a comprehensive comparison of the top golf cart brands to help you make an informed decision.
Club Car
Features: Known for its durability and robust build. Offers advanced technology, including customizable features and tech-savvy controls.
Price: Positioned as a premium brand, it caters to both budget-friendly and high-end segments.
Popularity: With a reputation built over decades, Club Car remains a preferred choice for many golf enthusiasts.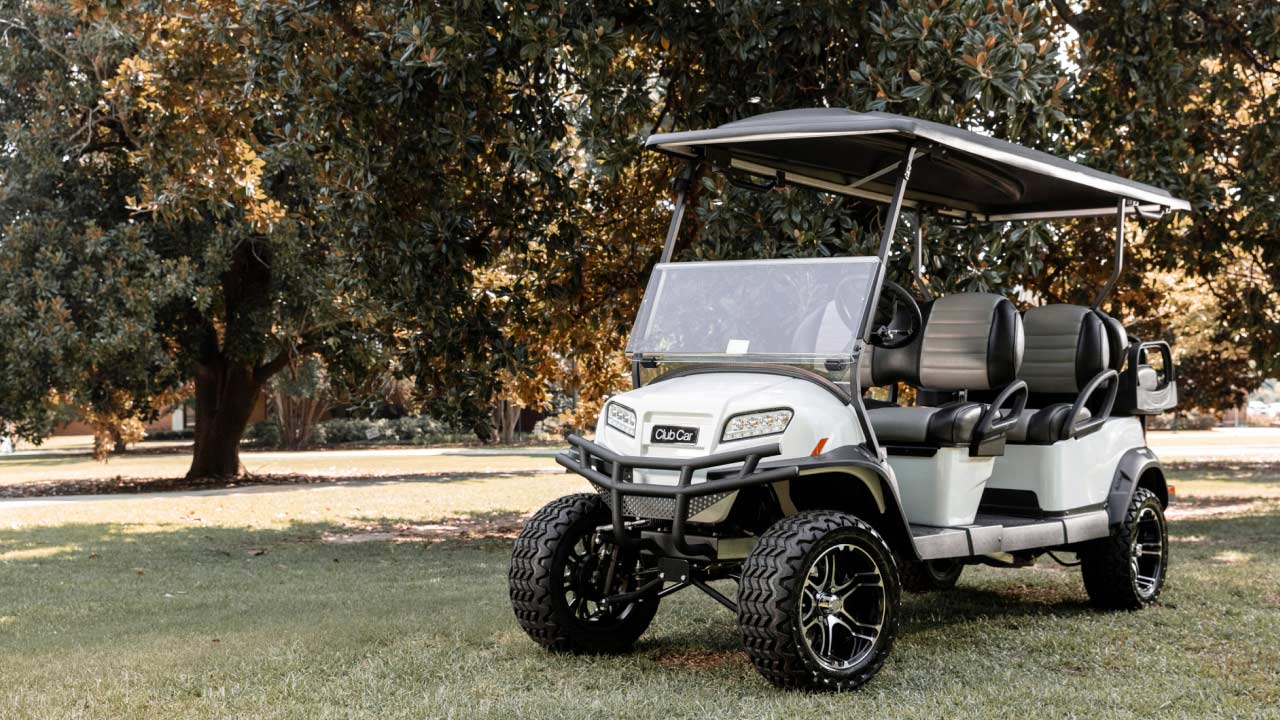 EZGO
Features: Stands out for its comfort and reliability. Provides energy-efficient models, especially in its electric range.
Price: Offers a balanced price range, making it accessible for both casual golfers and professionals.
Popularity: Its versatile design and functionality make it a popular pick across various age groups.

Yamaha
Features: Recognized for its sleek design and innovative technology. Often features spacious storage and luxurious seating.
Price: Has a spectrum of pricing options, including some high-end luxury models.
Popularity: Yamaha, with its brand legacy in various vehicles, enjoys a significant share of loyal customers in the golf cart market.
ICON
Features: Emerging as a modern favorite, ICON impresses with its aesthetic appeal and advanced tech integrations.
Price: Provides value for money, focusing on delivering premium features at competitive prices.
Popularity: Gaining traction rapidly, especially among the younger generation and tech aficionados.
Making Your Choice
While each brand has its merits, the best choice ultimately depends on individual preferences and requirements. Here are some factors to consider:
Purpose: Are you looking for a cart for professional golfing, community commuting, or personal leisure?
Budget: Determine a budget to narrow down your options.
Features: Prioritize the features you can't compromise on, be it tech integrations, seating comfort, or storage space.
Lake Livingston Golf Cars offers a diverse range of models from these top brands. Explore our new and used golf cart collections to find the perfect fit for your needs.
Ready to make a choice? Whether you're a seasoned golfer or a newbie, our team at Lake Livingston Golf Cars is here to guide you. Dive into the world of golf carts with us and drive away with your dream cart!